Saturday September 19

th
and Sunday 20th
Many surprises awaits for you :
Discover the medieval animations  of the castle with the Troupe de l'Embuscade. Walk in the castle learning about medieval dances, sword fighting or discovering the shows.
More info to come !
Unique price 3€ (visit of the castle + medieval animations),
Free for chirlden under 12.
These days will end on sunday 20th by the projection of the 4D Show on the castle front at 9:30PM. Will you dare coming to the great courtyard, and fall into history? You'll need to gather your strenghs, walk into the depths of the castle and reach the fairy's garden, in order to lose yourself in the legendary and fantastic universe of this place.

 
Price 4€ (4D show) free for children under 7. (Children must have a ticket, even if it's free.)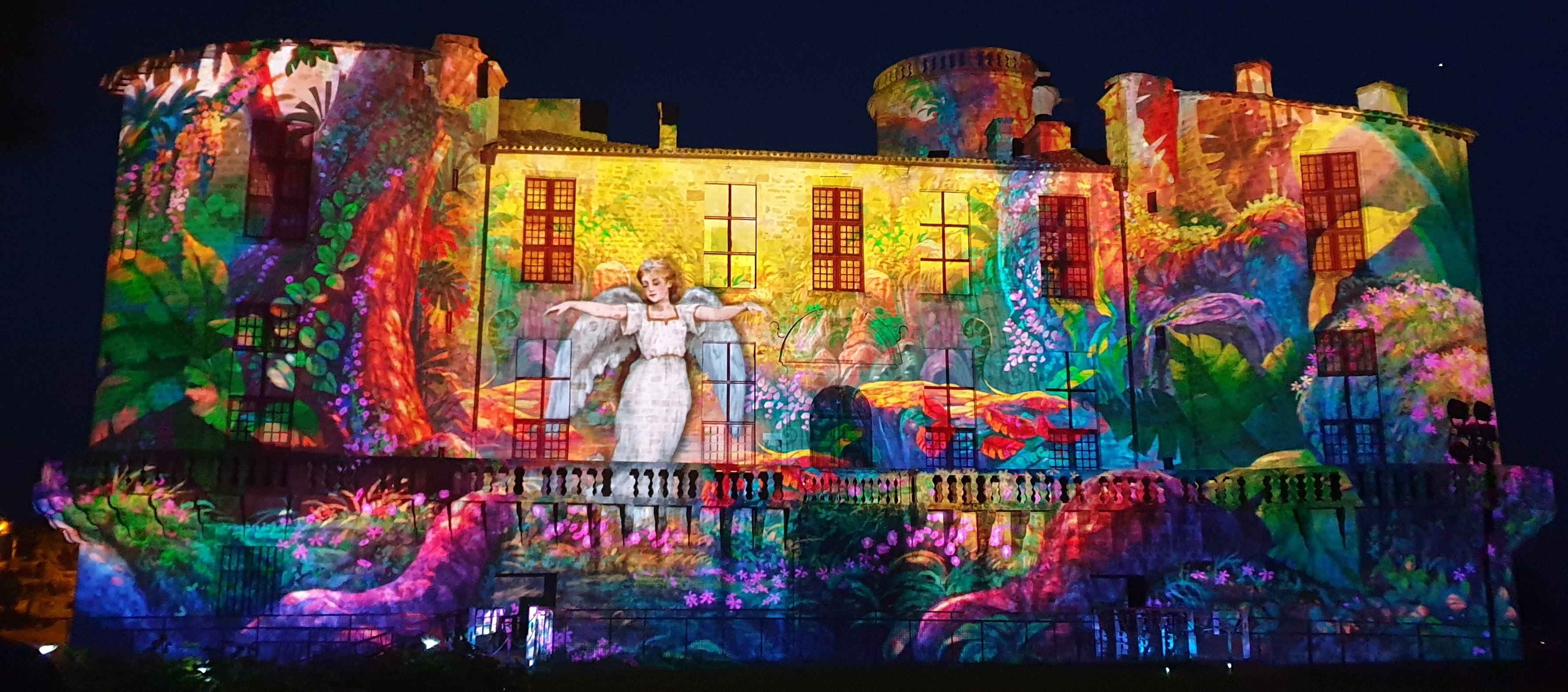 All weekend long
For theses heritage days, the Castle offers 2 photographic exhibitions you can look at in the framework room :
"History must go on" tells with old images the life of the castle, and goes along all the works done during the last 50 years to give him back his lost beauty.
"Old post cards in Duras" enlights postcards from the 20° century. They give some points of view about the castle that might be … Surprising !
> To buy tickets for the European Heritage days 2020, click here !